To Prospective Investors
Company profile
Exercising extensive marketing potential and efficient management, Yamaki Co., Ltd. continues along the path to becoming a best company.
Our company has developed its business centering on shirt.
Since our founding, we have upheld the principle of striving to become the industry's best company rather than its biggest.
Take, for example, our logistics. While manufacturing is of course important, the safe and reliable delivery of products to our customers is also essential. We have developed and introduced an original large-scale distribution system that today leads the industry.
We ship safely over 13 million shirts a year.
Domestic bases
We possess four domestic and three overseas production lines and have built a highly standardized development/test environment that lets us continue our product development while guaranteeing availability, reliability, confidentiality and security. The integrated development and production framework of the Yamaki Group allows us to provide top-quality services across all our systems as well as the capacity to respond to large-scale development.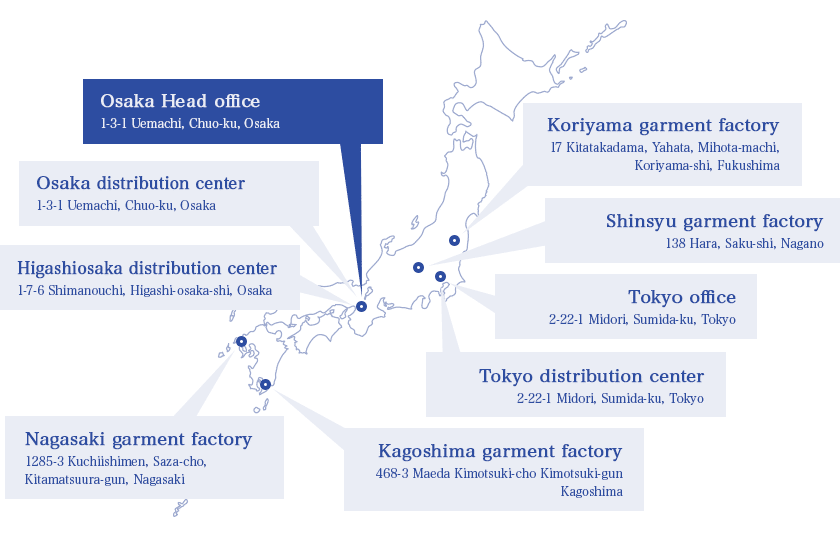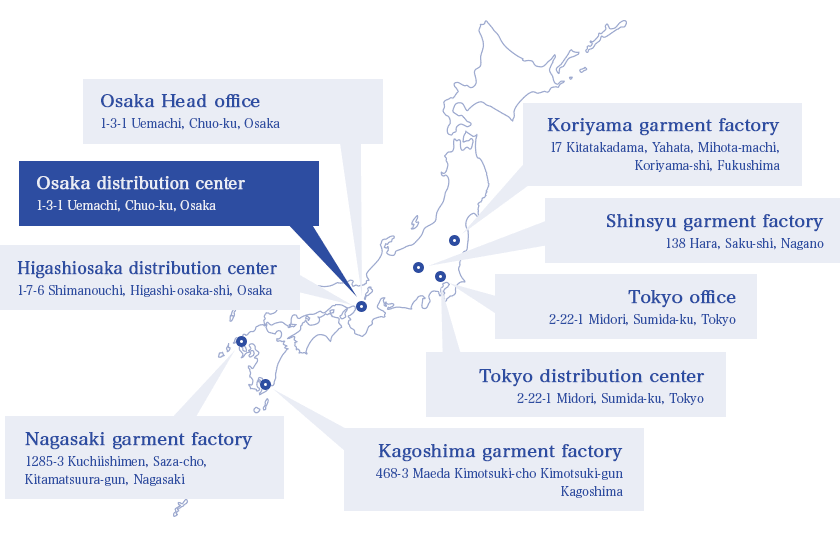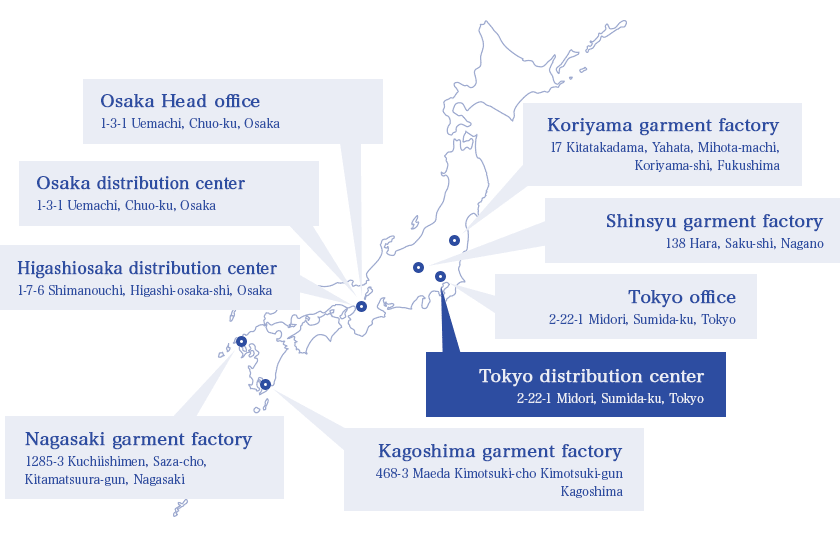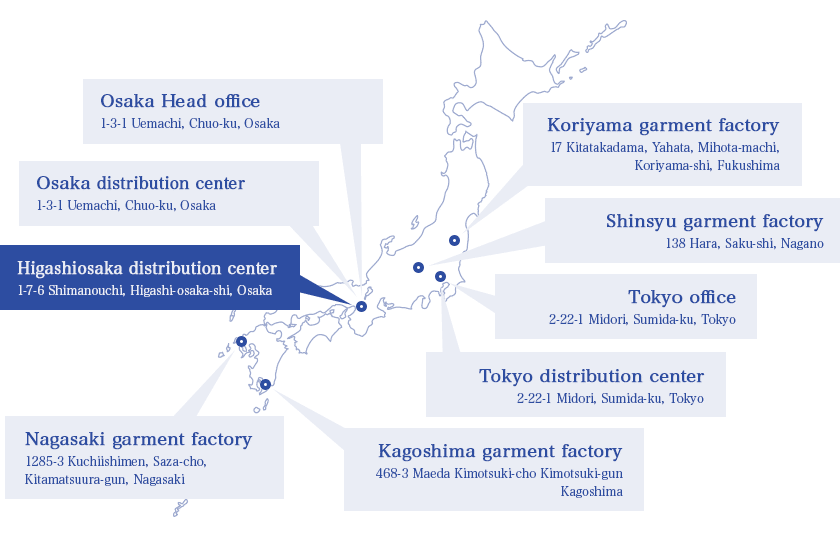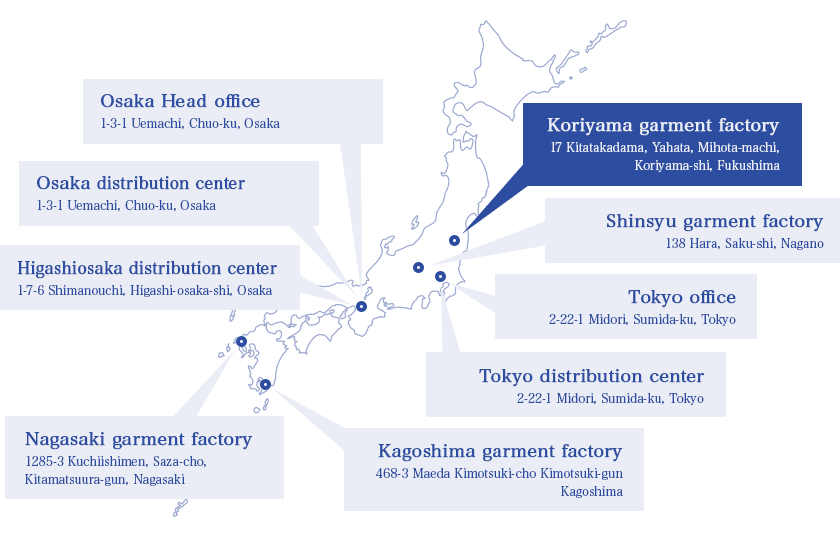 Overseas bases
We have three production lines overseas. With producing the optimal materials of each region in the most suitable counties, we have established an efficient global production system that ensures the quality, design sense, costs and delivery periods for our customers demand. Moving towards a future with increased individuality and diversity, we will continue to challenge itself using our rich creative capabilities and the latest technology.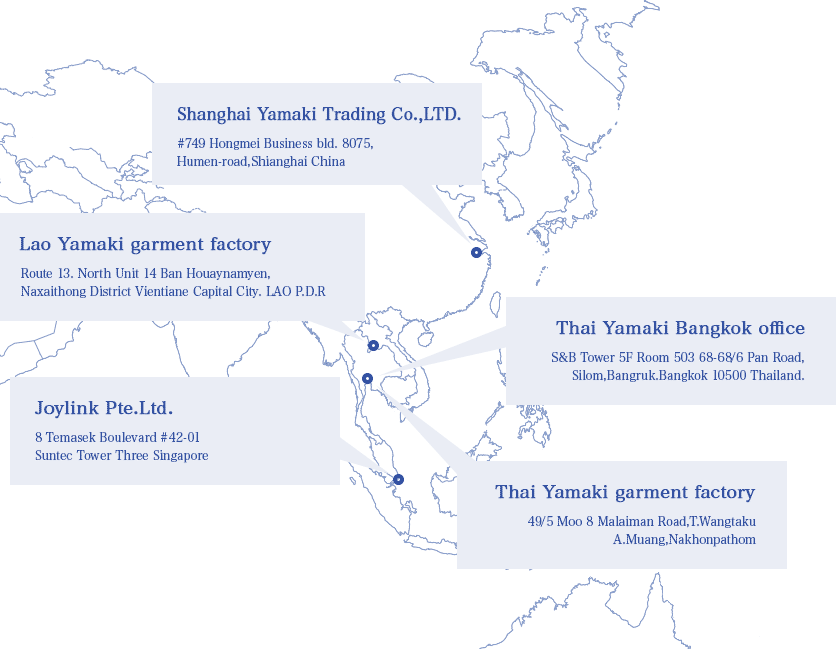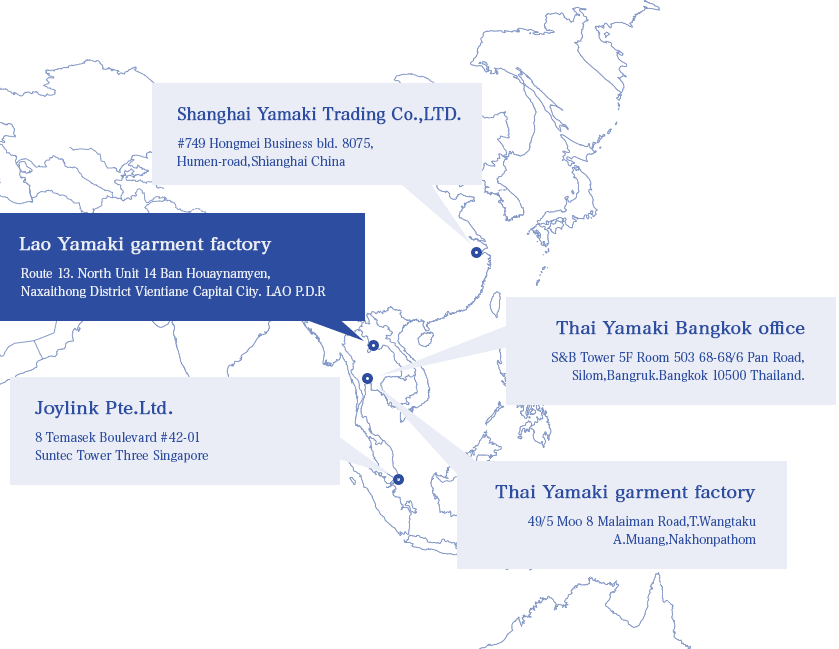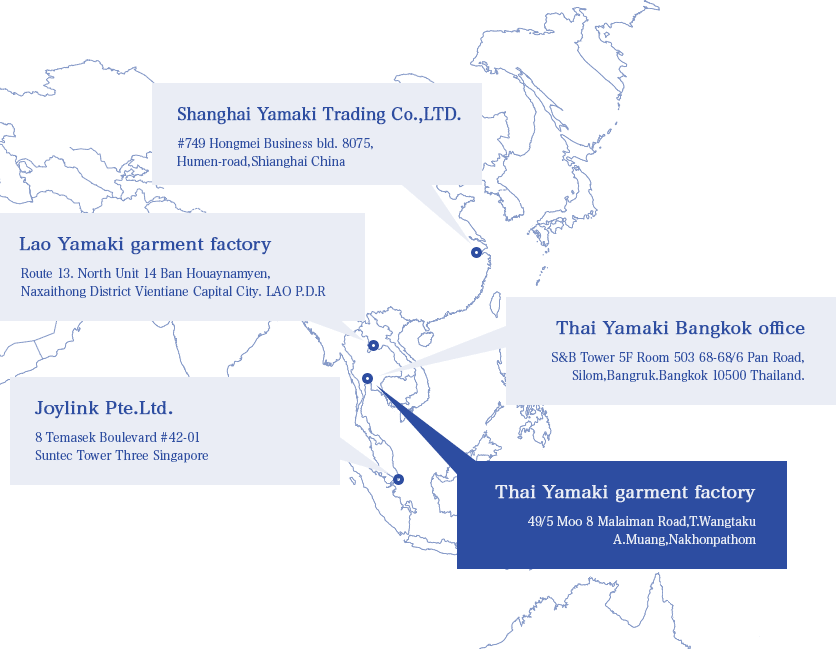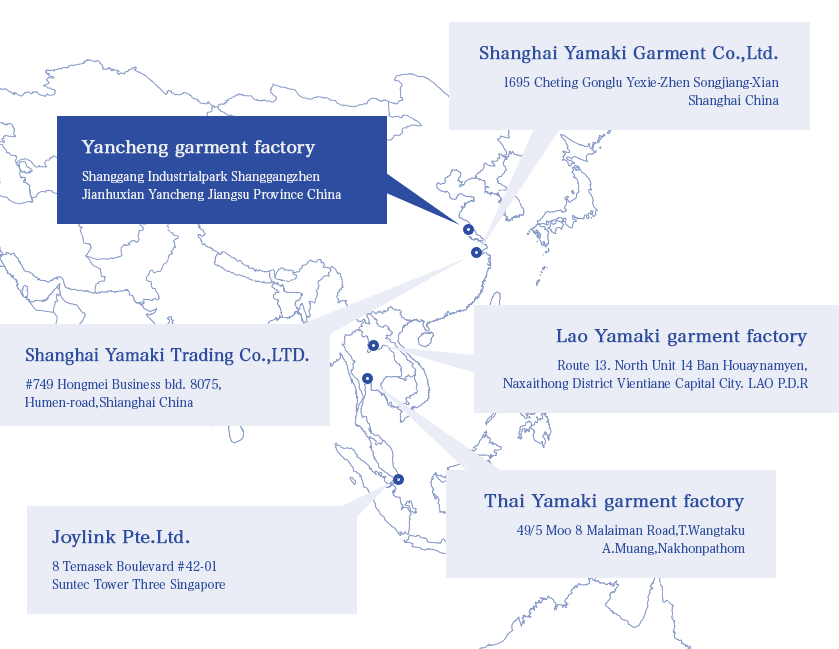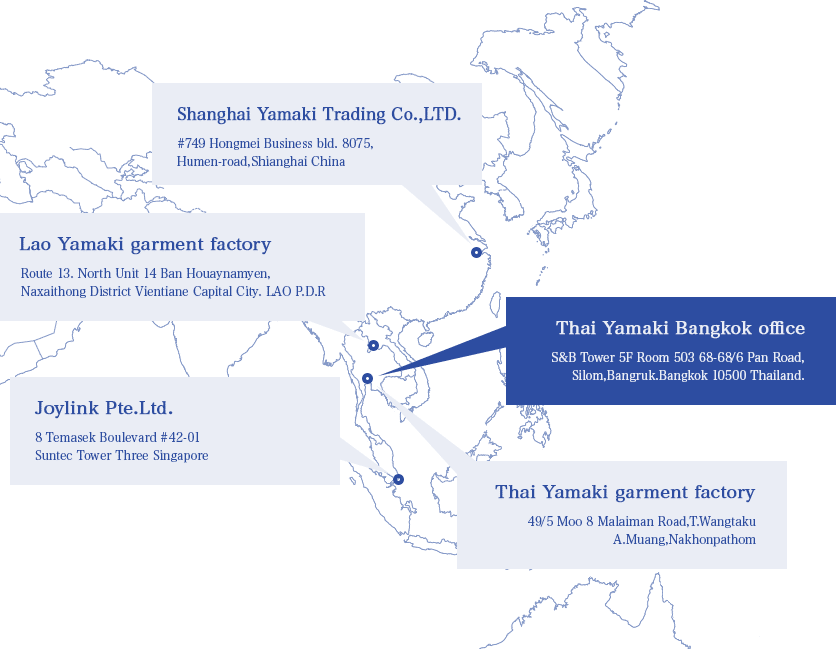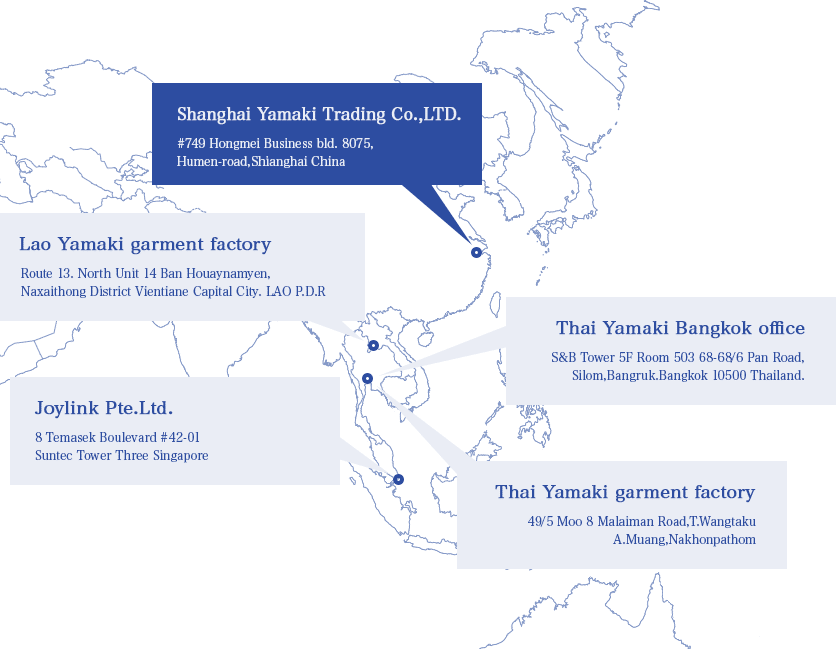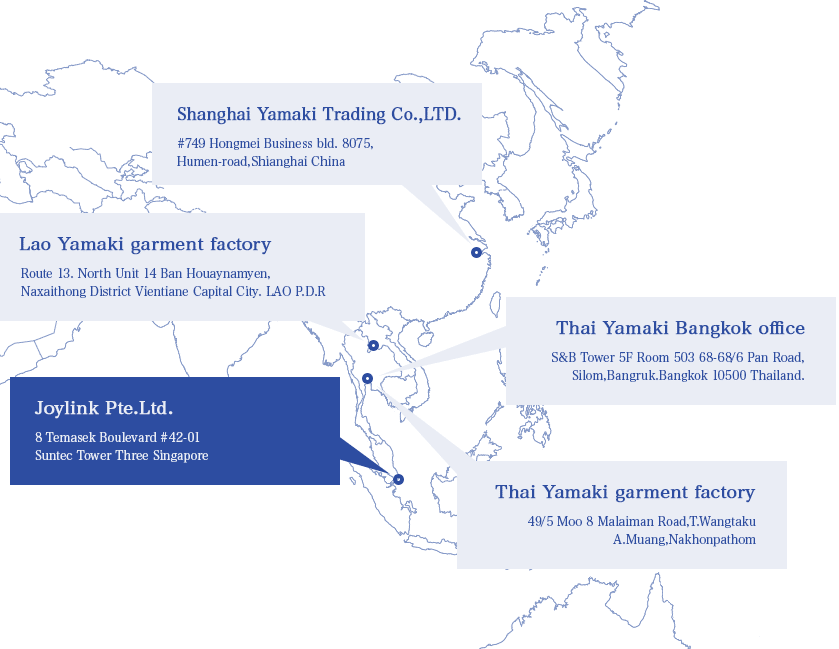 Consolidated results
Below are shifts in operating results and sales figures according to sales channel.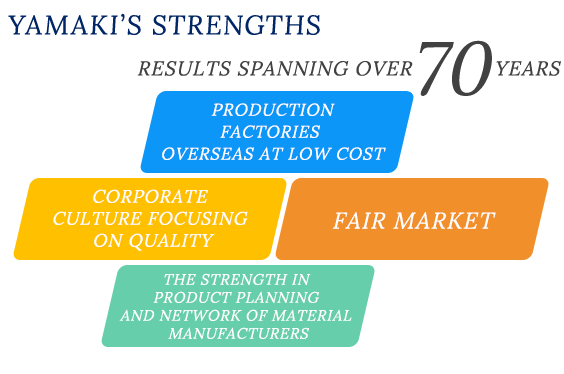 We are one of the shirt industry's leading companies. Since our founding over 70 years ago, we have mainly been recognized as men's dress shirt and casual shirt manufacturer that has sold over 13 million items per year, accounting for over 20% of the domestic market. Based on these numbers, one out of every four or five people walking the streets is wearing a shirt we made.
Under the motto of "Being the industry's best company rather than its largest," we are proud to be selected by such a large number of customers. As one of the shirt industry's leading companies, we sell over 13 million products a year and possess over 20% of the domestic market.

In delivering our products to as many customers as possible, we have established an extensive integrated in-house system composed of company stores, wholesale operations, a dedicated distribution system, company factories and internal product planning. We promise to fully utilize our strengths as we continue to lead the market moving forward.